Personalized Style, Quality Materials...Your Vision Realized
We offer a full range of interior design services, depending on our Client's needs. Whether it is finding the finishing artwork and accessories for your project, designing and providing custom window treatments or custom furniture pieces, we can assist you. We offer full specification packages for your custom remodel projects. We are well versed in period correct kitchen and bath design as well as appropriate furnishings for your period home. We tailor our services to your specific project.
Interior Design
Consultation
We can assist you in creating the perfect space. We can handle the entire project, including providing the design  concept and all the necessary elements or we can provide you with a master plan, complete with scale drawings, color scheme and specification of furnishings. We can provide product as needed.
Construction
Consultation
We can work with you to achieve the perfect home for your family and lifestyle. We can design an addition to your existing home and work with the architect and contractor throughout the project as necessary.  We offer custom kitchen and bath design, including specification of all finishes and fixtures.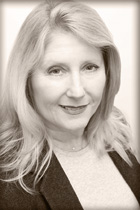 Our goal is to create an environment that reflects your needs and desires with the best in design and functionality. We listen to you and we are respectful of your priorities and your budget. Satisfied clients and long term relationships are important to us. We offer quality products and fabrication, including custom capabilities, with unparalleled customer service.
What our clients are saying...
"Karen remodeled my kitchen from a bad 70's remodel into a stunning timeless work of art. It is now the showcase room for my 1929 Spanish bungalow. She was such a pleasure to work with, she listened thoroughly to my needs and presented her ideas in a form that fit exactly what I needed. She helped me in every step of the process, from the layout to paint color, resulting in a beautiful, functional space. I know I will call her for many other projects in the future!"
– Elizabeth Clark, Long Beach, CA
"My husband Jeff and I have had the pleasure of knowing and working with Karen for over 20 years. In that time we have completed 2 major remodels, including kitchen, bathrooms and bedrooms. Throughout each project I relied on Karen heavily for her wonderful expertise in each phase of our construction and post construction decorating. Her depth of knowledge, encompasses so many areas, from electrical to tile to color and her ability to layout spaces changed the process from a nightmare to a truly delightful experience. We are so lucky she came into our lives!!! Check out our Master Bedroom in the portfolio section, and see what I mean."
– Debra & Jeff C., Pacific Palisades, CA
For the latest in design trends, new products, interesting articles and special offers.